Selamat !!! bagi calon mahasiswa UDINUS yang diterima di jalur PMDK I. Jangan lupa segera lakukan daftar ulang.

Form Pendaftaran
Form berikut ini adalah Form yang digunakan untuk melakukan pendaftaran mahasiswa baru UDINUS. Apabila anda berniat secara bersungguh-sungguh bergabung dengan UDINUS, dimohon untuk menggunakan email dan nomor telepon yang valid.
Status Pendaftaran
Setelah mengisi formulir tersebut, Anda dapat memonitor status pendaftaran Anda dengan memasukkan email dan password. Sangat disarankan untuk mencetak formulir hasil pendaftaran yang muncul setelah Anda melakukan pendaftaran.
Visi
Menjadi Universitas Pilihan Utama di bidang pendidikan dan kewirausahaan
Misi
Menyelenggarakan pendidikan tinggi yang berkualitas
Menumbuhkembangkan kreatifitas dan inovasi civitas akademika yang bermanfaat bagi masyarakat, pemerintah dan dunia usaha.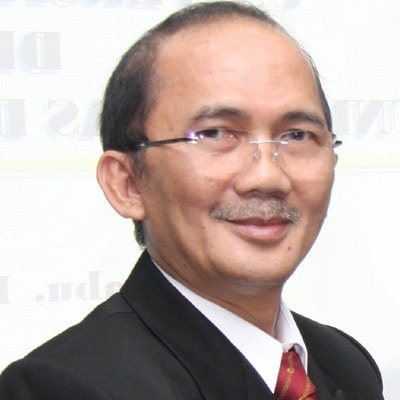 Would you like to be an entrepreneurial leader who ignites
Indonesia's future ?
At Dian Nuswatoro University, we will prepare you for a better future.
Prof. Dr. Ir. Edi Noersasongko, M.Kom.
Udinus Rector
Jadwal Kegiatan Jalur PMDK 2021
| KEGIATAN | PMDK 1 | PMDK 2 | PMDK 3 |
| --- | --- | --- | --- |
| Pendaftaran | 1 Okt 2020 – 21 Nov 2020 | 23 Nov 2020 – 6 Feb 2021 | 8 Feb 2021 – 30 Mar 2021 |
| Pengumuman (dinus.ac.id) | 23 Nov 2020 (18.00 WIB) | 8 Feb 2021 (18.00 WIB) | 31 Mar 2021 (18.00 WIB) |
| Registrasi / Daftar Ulang | Sampai 9 Januari 2021 | Sampai 5 Maret 2021 | Sampai 8 Mei 2021 |
Panitia Penerimaan
Mahasiswa Baru UDINUS
Universitas Dian Nuswantoro
Gedung G Lantai 2 Biro Admisi
Jalan Imam Bonjol Nomor 207, Semarang
Pelayanan Senin – Sabtu, 08.00 – 16.00 WIB