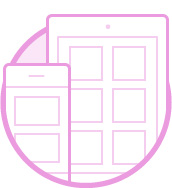 Visi
Menjadi Universitas Pilihan Utama di bidang pendidikan dan kewirausahaan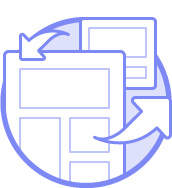 Misi
Menyelenggarakan pendidikan tinggi yang berkualitas
Menumbuhkembangkan kreatifitas dan inovasi civitas akademika yang bermanfaat bagi masyarakat, pemerintah dan dunia usaha
Pendaftaran Mahasiswa Baru Online
Pendaftaran mahasiswa baru UDINUS bisa dilakukan secara online dengan mengisi form melalui link di bawah ini. Kemudian dilanjutkan dengan pembayaran melalui transfer dan melengkapi registrasi secara onsite.
Sudah Mendaftar?
Upload bukti pembayaran dan melanjutkan proses registrasi pada aplikasi pendaftaran yang dapat diakses melalui link berikut.
GREETINGS FROM RECTOR
Welcome to the website of Undergraduate Admissions & Aid of Dian Nuswantoro University (UDINUS). Our university has rapidly grown and become provider of good-quality higher education. DINUS University is committed to delivering education for every industry and walk of life. In order to achieve international standards in providing education, we continuously make our best efforts to provide students with excellent facilities and course materials for a successful learning process. Since completing the courses on time is one obvious warranty from us, any party is called out to give insightful guidance and services for the students to hold it. Furthermore, our human resources are specialized and dedicated to their profession, delivering knowledge and skill. Thus, we never stop creating academic atmosphere to help the students grow with their intellectual as well as emotional quotients. Possessing both excellent hard skill and soft skill for the students is seriously made up to win the global competition in the long run. Quite recently, we have added up some more international partners to cooperate with. This step was made to ensure any party that DINUS University is not only recognised locally as the leading partner in technology and science but also internationally. The more international partners we have, the more rapidly we develop and improve.
In today's world, it is important to keep up with constant change and developments. Information technology grows unpredictably and brings everyone into new modern situations. UDINUS is dedicated to innovativeness, technological advances and to having up-to-date resources – this is also reflected in our motto, 'For a better Future'. The vision and mission of DINUS University is to be a leading educational institution that is always a step ahead in information technology and science development. For more than 12 years, we have been providing education that is useful for facing global challenge and changes.
The programs offered in UDINUS are flexible and give students the opportunity to choose subjects most suitable for them. It is possible to choose innovative combinations that prepare students for various kinds of work after university. The learning facilities on the campus of UDINUS are comfortable and support dynamic ways of education. We are also committed to giving back to the society, to contributing to the progress of Indonesia as a country.
This website provides information about International Affairs of DINUS University, its UDINUS is striving for excellence in various disciplines to win the global competition. Once again, to make the dreams come true, we always seek further knowledge, vision, and wisdom from any partners throughout the universe who basically stay well in touch with our enormous development.
Prof. Dr. Ir. Edi Noersasongko, M.Kom.
Jadwal Penerimaan Mahasiswa Baru
Jalur Reguler
| KEGIATAN | Gel. I A | Gel. I B | Gel. I C | Gel. II A | Gel II B |
| --- | --- | --- | --- | --- | --- |
| Pendaftaran | 2 April – 27 April 2018 | 28 April – 25 Mei 2018 | 26 Mei – 29 Juni 2018 | 30 Juni – 27 Juli 2018 | 28 Juli – 24 Agustus 2018 |
| Seleksi dan Pengumuman | 28 April 2018 | 26 Mei 2018 | 30 Juni 2018 | 28 Juli 2018 | 25 Agustus 2018 |
| Daftar Ulang/Registrasi | 28 April – 11 Mei 2018 | 26 Mei – 8 Juni 2018 | 30 Juni – 13 Juli 2018 | 28 Juli – 10 Agustus 2018 | 25 – 31 Agustus 2018 |